Skip Main Content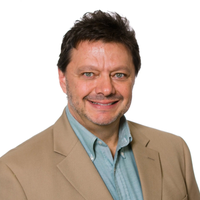 Darrell Beuten, PTA
ROLE:
Physical Therapy Assistant
SPECIALTIES:
LANGUAGES:
WE CARE ABOUT YOUR FEEDBACK!
Please take a moment and let us know how your experience was.
REVIEW US
CONVENIENTLY LOCATED AROUND COLORADO
Our Locations
There is a map to the right. You can press each of the following groups to highlight that office on the map.
Address:

9025 Grant St, Suite #200, Thornton, CO 80229
Providers Carousel Slide: Matthew Lugliani , Bryan T. Alvarez , Douglas Bradley , Erik Ritch

Providers Carousel Slide: Tom Chau , Monica Schubert , Andrew Weiner , Paul Revesz

Providers Carousel Slide: Vickie Mallon , Darrell Beuten , Nabeel "Bill" Ayyad , Jennifer Bell

Providers Carousel Slide: Noah Broome
Previous
Next