Skip Main Content
Primary Care Physicians Across ColoradO
Primary Care For Families 
Primary care physicians (PCPs) are at the core of our vast healthcare system. When you establish a trusted relationship with a PCP, they come to know you and your unique health history, as well as the health history of your family. Studies have shown that a long-term relationship with a PCP decreases the amount of patient ER visits, and provides better management of chronic diseases overall. 
At Colorado Occupational Medical Partners (COMP), our dedicated team of board-certified physicians are here to ensure your health in a personalized, patient-focused setting. As a family medical practice that emphasizes excellent clinical outcomes, you can rest assured that you will be treated like family. 
We provide all aspects of traditional well care, including physicals, vaccinations, and important health screenings. Additionally, we happily accommodate walk-ins to any patient in need of acute/injury care to save them the hassle of waiting in an urgent care center or the ER. Call or request an appointment online today to find a COMP primary care provider near you.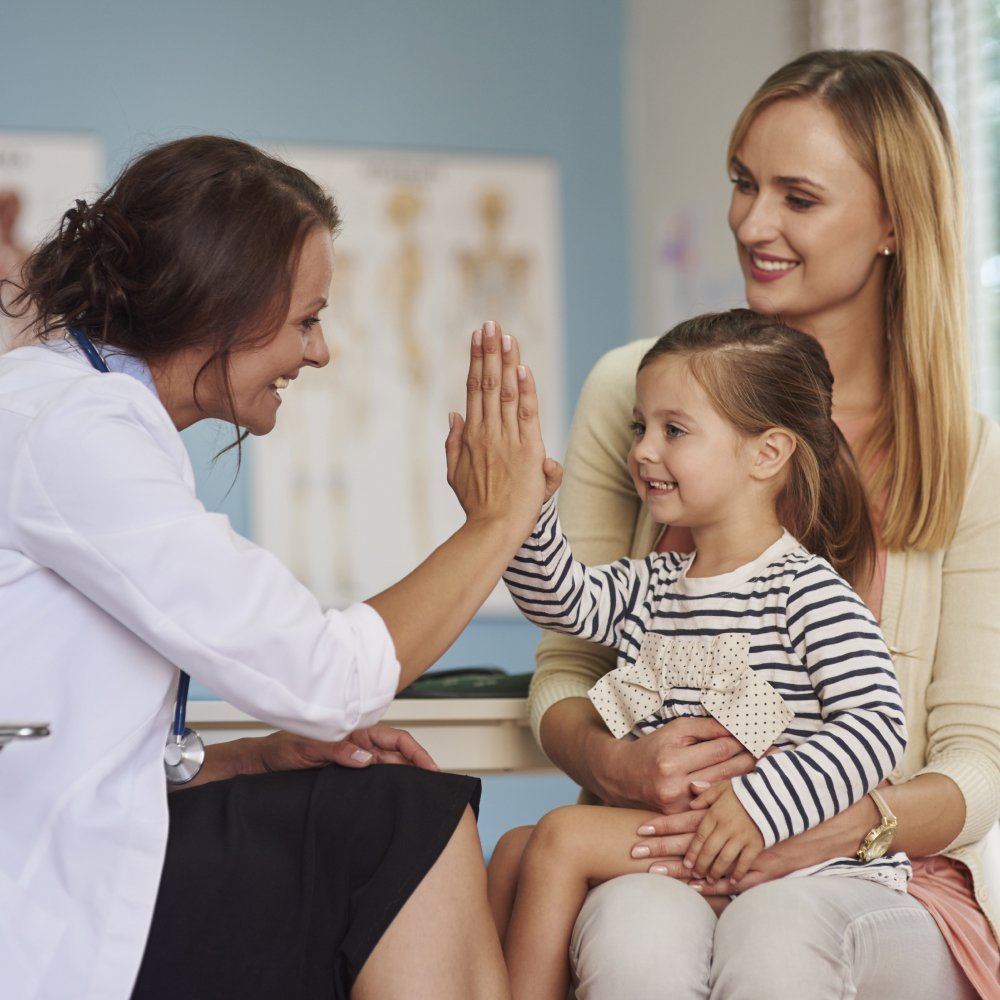 Family Care Doctors for children
Our Comphrensive Care Services
Whether you've been searching for 'primary care physicians near me' or you have an injury that needs immediate attention, Colorado Occupational Medical Partners has you covered. Our dedicated team of board-certified physicians have years of clinical experience providing both well care and injury treatment at our walk-in clinics. Our well care services include:
Traditional well care
Acute care
Wound care
Fracture care 
When you are a patient at our practice, we make sure to develop personalized treatment plans that address your unique symptoms. Our continuing mission is to ensure the best clinical outcomes for each and every patient, no matter their illness or injury. If you or your family are in need of an excellent primary care doctor, look no further than Colorado Occupational Medical Partners. 

Sports Physicals & check-ups
Vaccines, Physicals & Screenings
The dedicated providers at COMP take all aspects of preventive care seriously. Preventive care is essential in the ongoing effort to reduce preventable disability and death across all age groups. Millions  of patients throughout the country are not taking advantage of preventive health services that have the power to protect them from developing life-threatening illnesses. We are here to change that. 
In addition to our well care services, our providers offer vaccines and immunizations, physicals, and health screenings. It's very important to us that patients receive annual check-ups along with any other preventive care services needed to ensure their health and longevity. Request an appointment online or call a location nearest you today to get started on your journey to better health. 

Frequently Asked Questions
What is primary care?
Primary care is the day-to-day healthcare given by a qualified physician. A primary care doctor is your main point of contact for all aspects of your health, and coordinates with specialists as needed to ensure an ongoing continuum of care. 
What is the benefit of a walk-in clinic?
Walk-in clinics are considerably more affordable than emergency rooms, and also have much shorter wait times. At COMP, our walk-in clinic is meant to get patients in and out as efficiently as possible. 
Why are sports physicals needed?
Sports physicals are necessary for ensuring that your child can safely participate in an athletic activity. Many common conditions, like heart murmurs, can impact a young athlete's ability to play sports safely. A thorough sports physical can detect any obvious or hidden signs of illness or injury before your child plays sports.
What should I discuss with my primary care doctor?
You can speak with your primary care doctor about any health issue that concerns you, whether it's physical or mental. Some common questions patients ask their PCPs include:
What health screenings should I have?
How can I eat healthier?
What is the best exercise plan for me?
How might my family health history affect me?
Am I at risk for developing any chronic illnessess?